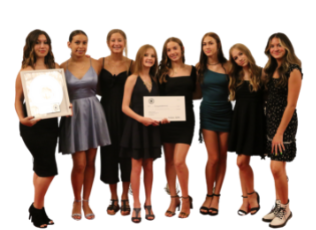 Competitive Teams... Tinies to Seniors
Intensives & Auditions
Bling Tour's Dance Company is an incredible opportunity for all dancers ages 4-18 interested in competiting and pushing themselves at the highest level.  Our Company is like no other as we have a very strong team bond and cohesiveness that is evident on stage creating a winning team.  Our team's kindness permeates throughout our entire studio and creates everlasting friendships.  Our program not only focuses on discipline, structure and what it means to sacrifice for a culture of team, but also life and social emotional skills.
We are currently accepting dancers for our incedible Dance Company!  If you are interested, please register for our upcoming auditions.  For additional information, contact 
info@BlingTour.com.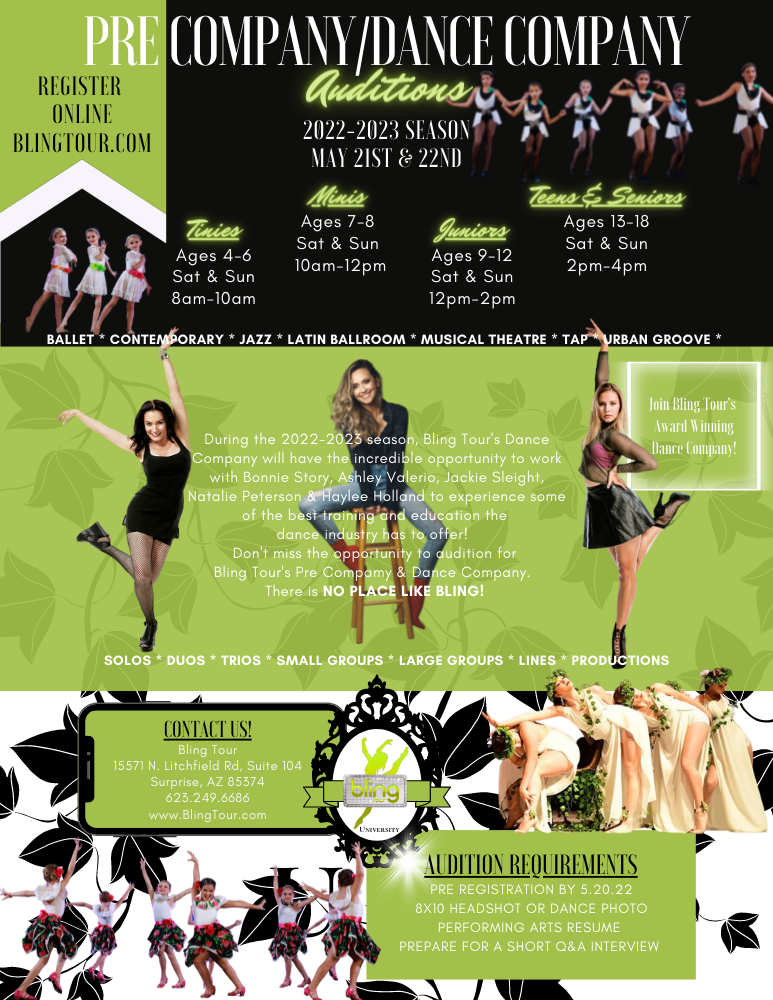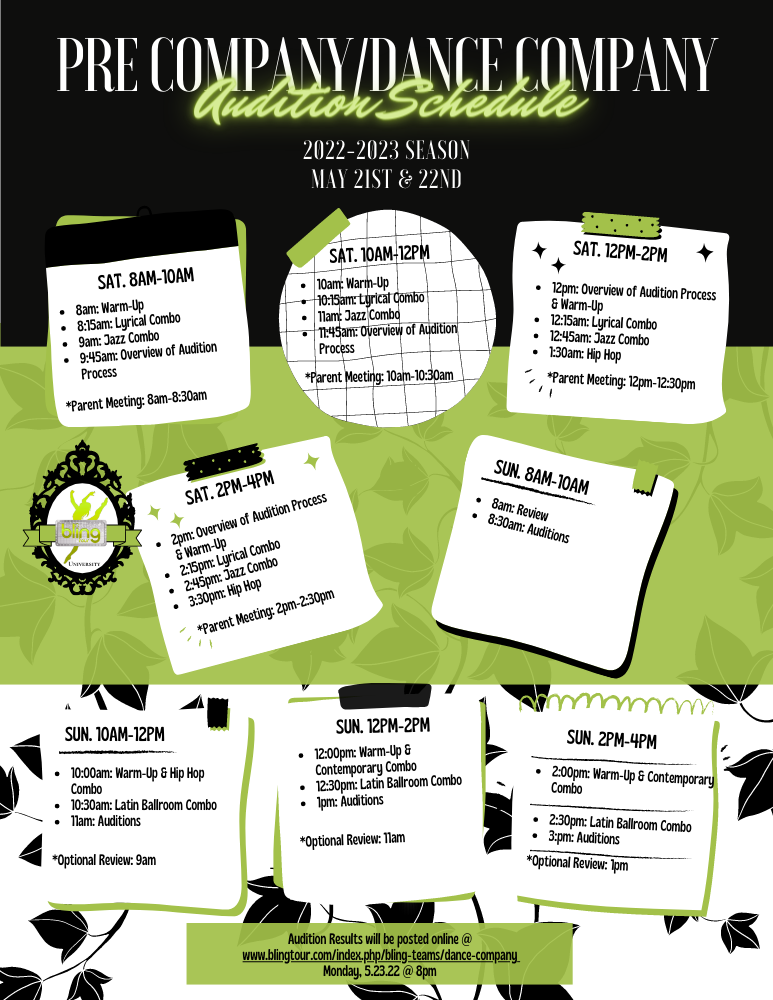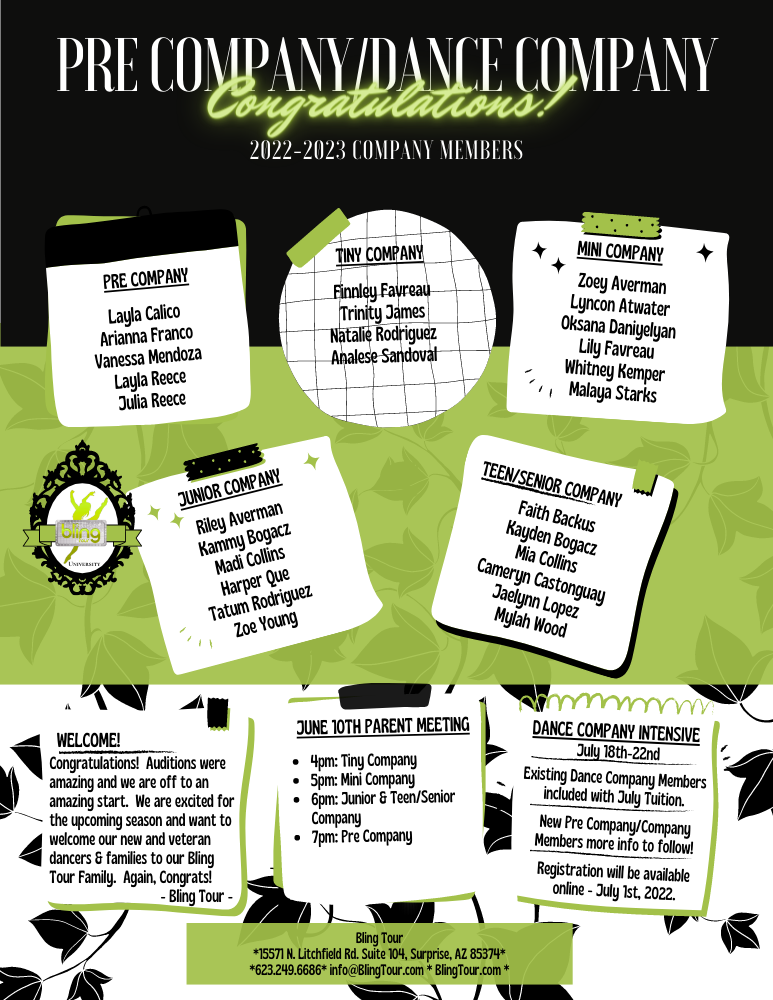 Keep in touch for Bling Tour News
Sign up for Bling Tour's Studio Band App... a communication tool designed to provide Bling Tour families the most up-to-date information & upcoming events.