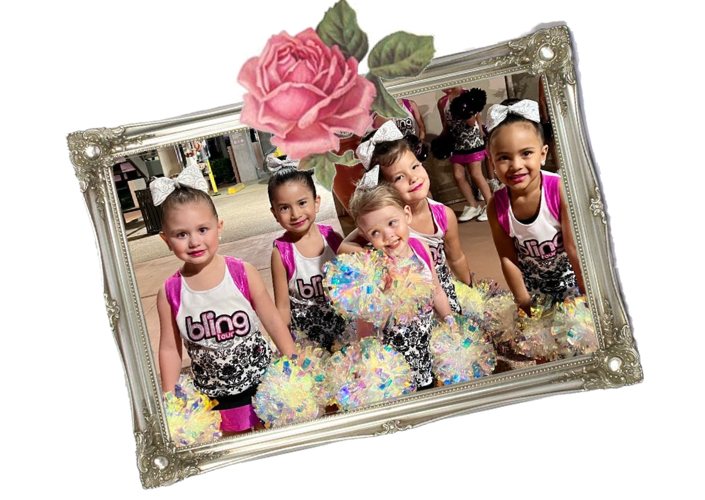 Baby Blings, Pearl, Ruby & Diamond
Performing Team Evaluations
Bling Tour's Performing Teams is one of our signature programs and how we launched Bling Tour.  This program provides incredible opportunities for all dancers and cheerleaders ages 2-15 interested in learning to dance and perform.  

We are currently accepting performers for our 2023-2024 season.  If interested, join us during our upcoming evaluations!!!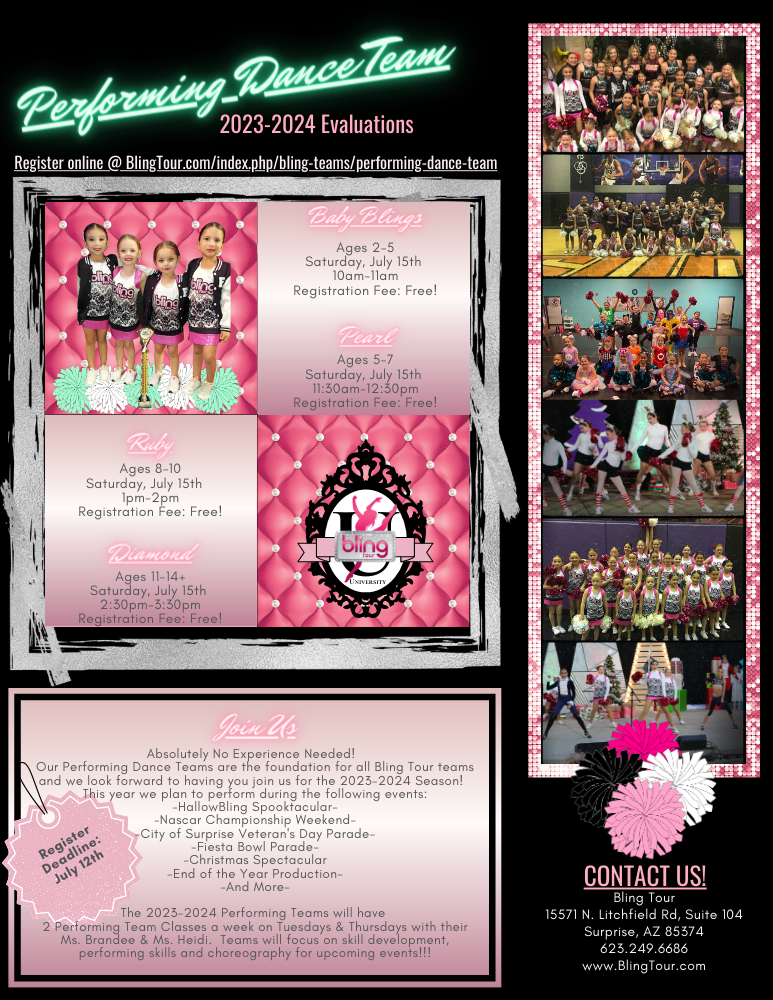 Keep in touch for Bling Tour News
Sign up for Bling Tour's Studio Band App... a communication tool designed to provide Bling Tour families the most up-to-date information & upcoming events.