Little Gems Academy for the Performing Arts & Athletics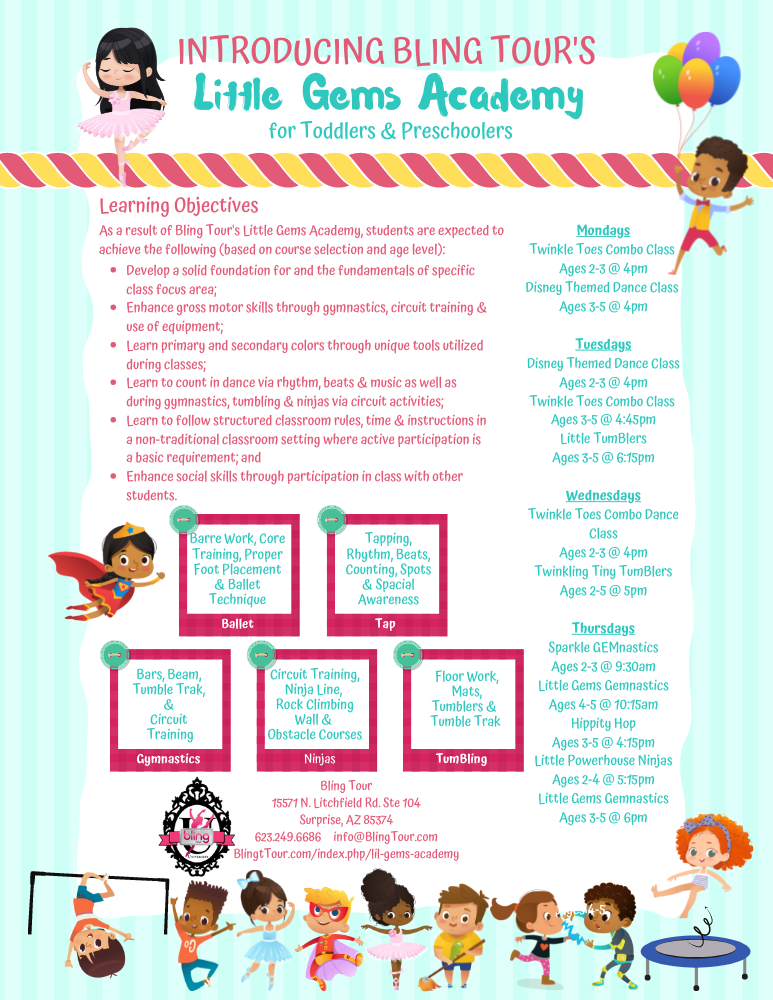 Little Gems Classes & Monthly Tuition
*Annual $30 Membership Fee Due every August. The classes unavailable for online enrollment either require instructor approval or are Team Classes requiring evaluations/auditions. Please visit our front office and speak with staff. We are excited to meet you and ensure your child achieves the most success with Bling Tour. Thank you!
Keep in touch for Bling Tour News
Sign up for Bling Tour's Studio Band App... a communication tool designed to provide Bling Tour families the most up-to-date information & upcoming events.